Whitebox Art Center presents
Coded After Lovelace
Curated by Faith Holland & Nora O'Murchú
Exhibition on view August 14th – September 2nd 2014
Opening reception Thursday August 14th  | 6-8pm
Carla Gannis | Claudia Hart | Olia Lialina | Jillian Mayer | Rosa Menkman | Arleen Schloss | Lillian F Schwartz
Link to images and press packet
Link to images of opening reception
Press
Hyperallergic, Tracing a Lineage of Tech-Minded Women Artists by Jillian Steinhauer
Riposte Magazine, Coded After Lovelace by Emma Tucker
Mandy Machine, All of Piece; Maria Lassnig and Coded After Lovelace by Mandy Morrison
Press Release
"Artists have always been among the first to reflect on the culture and technology of their time, and decades before the digital revolution had been officially proclaimed, they were experimenting with the digital medium"
– Dr. Christiane Paul, Digital Art (2003) Thames & Hudson.
New York City – Coded After Lovelace offers a survey of art that critically reflects on the creative use of technology: its developments and limitations. From the room-sized computers of the Bell Labs era to the tablet-based work of today, these seven artists question the boundary between art and technology. Coded After Lovelace creates a new lineage across artists of different generations.
Long before digital art became a popularized form, Lillian Schwartz used the computer as a tool to create abstract prints and films.  An early artist-in-residence at Bell Laboratories, her experiments laid the foundation for future generations of digital artists and practitioners.
In contrast, Arleen Schloss drew from her experience as an active member of the Downtown New York scene. An energetic explorer of new media, Schloss's work poetically examines language (and more specifically, the alphabet) as a technology, which she performs and materializes using laser projections.
A pioneering net artist and theorist, Olia Lialina was early to recognize the World Wide Web's potential as a medium for artistic experimentation. Informed by her background in filmmaking, Lialina used what was then a novel format, the GIF, to reflect an emerging web vernacular.
The role of the computer in shifting representational values is key to Claudia Hart's work on identity and virtuality. Her innovative 3D work subverts the typical iconography adopted by the commercial computer graphics industry and defies expectations with its slow-paced, contemplative, and emotional qualities.
Carla Gannis's Non-Facial Recognition project challenges surveillance softwares through a playful digital manipulation of social media profile images. Remixing photos sent to her by friends and followers, Gannis transforms photographic portraits into digital assemblages that are no longer merely visual data for military-industrial algorithms.
Through experiments with video compression, feedback, and other forms of noise, Rosa Menkman creates works specific to digital media. Beyond the intentional corruption of various file formats, Menkman's works, constantly in a state of flux, deconstruct culture, politics, and the history of technology to create unique glitched audio-visuals.
Jillian Mayer's You'll Be Okay offers comfort to the viewer faced with a myriad of digital anxieties. Whether it be the impending Singularity-the uploading of our material selves into a nebulous digital cloud–or simply too many push notifications, Mayer paradoxically uses digitally generated images to allay the fears associated with that very technology.
–
Coded After Lovelace concludes with a closing event on September 2nd (7 – 10pm) featuring "Click Click Click," a screening of contemporary digital video and GIF works that encompass a broad variety of practices and approaches, including artists Lorna Mills, Jennifer Chan, Gaby Cepeda and Adriana Minoliti, Nicole Killian, Giselle Zatonyl, Claudia Maté, Dafna Ganani, Tessa Siddle, Morehshin Allahyari, Eva Papamargariti, Sabrina Ratté, Geraldine Juarez, Claire Evans, and more to be announced.
Curated by Faith Holland & Nora O'Murchú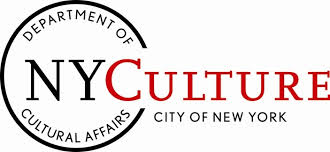 Press Contact: press@whiteboxny.org