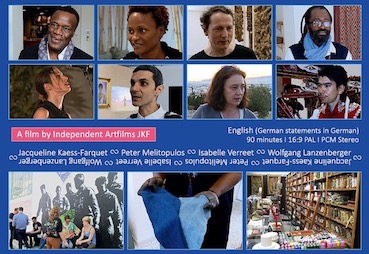 In light of an upcoming collaboration with Independent Artfilms JKF, WhiteBox is pleased to announce the release of Documenta 14 Goes to Athens, a feature-length documentary on one of the world's premier art exhibitions.
For the first time in its history the documenta is held in two places, in Athens and Kassel. The film follows the paths of art like an Ariadne thread through Athens from the large museums to the gripping choreographies at antique sites, from the art academy, vibrating with creative energy to a hidden manufacturing, from public places to an energetic night performance and finally to a cinema to an opera of the world.
Everywhere the reality of the city meets the world of art. How does the art react to these realities, to the political and social conditions?
In the theatre of Antiquity politics and art are combined. During the documenta the whole city becomes a stage for the works of art from all continents which open a global dialogue.
Borders between performance and theatre or art and rites are blurred and music which according to Pythagoras has a healing power plays a special role. We encounter it as whispering, as noise, as silence and also as a symphony.
The film follows the raised topics of Documenta 14, such as the body as a feeling and acting element, migration, indigenous cultures, conflict and dialogue,
Art has left the ivory tower, it has arrived in the midst of events, disputes the urgent questions, mixes the perspectives. With its poetic power which it has retained art sets possibly a liberating counterpoint.
TRAILER
For more information, visit www.independentartfilms.eu
A film by Independent Artfilms JKF
© Independent Artfilms JKF