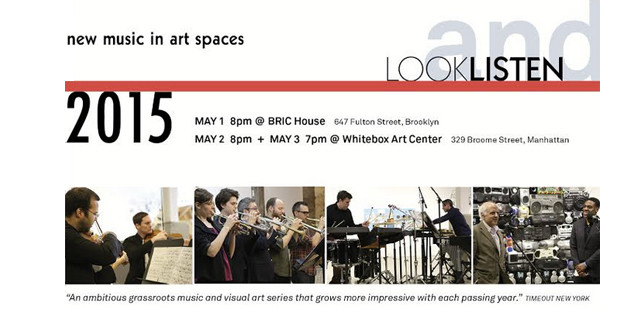 Saturday, May 2 | 8pm
Fred Sherry hosts the Daedalus Quartet, William Schimmel and Talujon, prerforming works by Luke Carlson, Daniel Fawcett (2015 L&L composers competition winner), William Schimmel, Anna Thorvaldsdottir, and Anna Weesner.
Sunday, May 3 | 7pm
Terrance McKight hosts Miranda Cuckson, the Tyshawn Sorey Trio, and Jeffery Zeigler with Jason Treuting, performing works by Paola Prestini, Shulamit Ran, Kaija Saariaho, Tyshwan Sorey, Jason Treuting (2015 L&L commission), and Iannis Xenakis.
For tickets contact Look and Listen Festival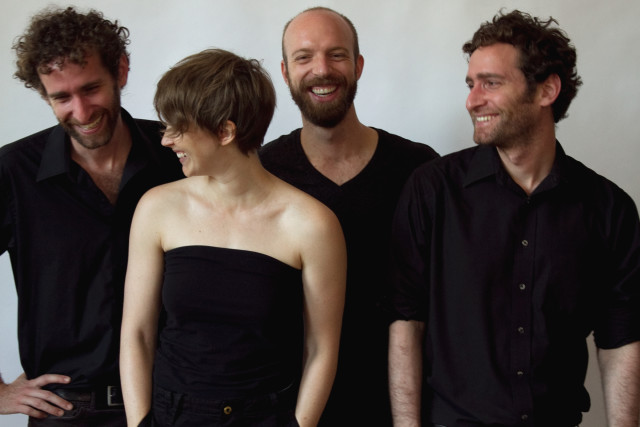 Friday, May 8 | 7:30pm
In this concert, members of New Vintage Baroque wade into the ambiguous territory of anonymous, misattributed, and spurious works. Accompanying them on this journey will be the composing-singing-bards of Oracle Hysterical, writing companion pieces to the Passionate Pilgrim, an anonymous anthology of 20 poems once attributed to one "W. Shakespeare." Featuring new works by Brad Balliett, Doug Balliett, Elliot Cole, and Majel Connery.
For tickets contact New Vintage Baroque