WhiteBoxLab>>Critical Thursdays 
 Outsider Art Film Screening & Rare Works on View
S.S.S. (Sava Sekulic Self-Taught)
Thursday, August 4 | 7pm
Free Admission
About the Film

Sava Sekulić (1902-1989), a poet and a painter, was a unique phenomenon in Serbian modern art having been part of the 'marginal' group L´Art Brut. Illiterate until the age of 30, he taught himself how to read and write, signing his works "CCC" (SSS in Cyrillic) standing  for Sava Sekulić Samouk, "Samouk" meaning Self-Taught. This film was recorded in Belgrade and Jagodina (Svetozarevo, Ex-Yugoslavia) in 1973, remaining the only existing documentary on his life and work.
About the Artist
After being rejected and mistreated in his poverty-stricken hometown of Bilisani in Croatia, the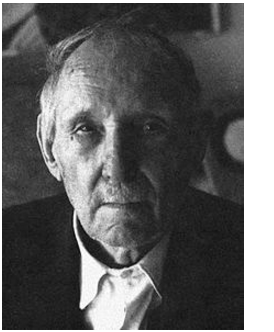 17-year old Sava Sekulić set out for a new life.  Barefooted, he marched from place to place, working at various odd jobs across Croatia, the Lika region, Slavonia and Syrmia, and eventually found himself in Belgrade where he lived for the rest of his life. He took any job he got offered – farm laborer, lumberman, bricklayer, and factory worker – and struggled just to barely survive. In 1924, he married his first wife who passed away shortly after their only child's death. Deeply affected by yet another tragic loss, Sava Sekulić started painting and writing poetry in 1932. Having been an illiterate until the age of 30, he taught himself how to read and write and signed his works "CCC" meaning "SSS" in the Cyrillic alphabet and standing for Sava Sekulić Samuk, "Samuk" meaning self-taught.
About the Director

Slobodan D. Pesic was born in 1956 in Novi Sad, Serbia, Yugoslavia. He is a director and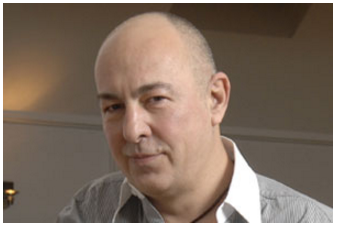 writer, known for The Harms Case (1987), Heart of a Dog and Recycle This Movie.
Pesic also co-wrote (with Annie Gottlieb) a book: "The Cube" (HarperCollins SF, 1995), which has been translated into 6 languages. The Cube is an imagination game—and more—that holds a secret you are dared not to reveal. Last seen making the rounds in the coffeehouses of Eastern Europe, the Cube is rumored to be of ancient Sufi origin, but no one really knows for certain. This mystery game just seems to reappear when and where it is needed. Now it is here! Inside these pages, the game is revealed along with intriguing stories of others who have played the Cube—including such celebrities as Gloria Steinem, Willem Dafoe, Erica Jong, and Judy Collins.
Conceived by Lara Pan
Presented by WhiteBox
@whiteboxny
#WhiteBoxLab
The programs of WhiteBox are made possible in part by the New York City Department of Cultural Affairs and New York State Council for the Arts