The Way the Future Was



Critical Lecture Series


Friday, October 7 | 7PM
This panel discussion is inspired by "The Way the Future Was", the autobiography of Frederik Pohl, one of most influential Science Fiction writers of the 20th century. The book covers the years 1920-1979, the history of science fiction, and Frederik Pohl's science fiction fandom.
Today's reality is the Science Fiction of the past.
Guest Panelists
Andrey Blokhin//Recycle Group
Ekaterina Shcherbakova
Igor Molochevski
Alexandra Dementieva
& Surprise Guest
Bios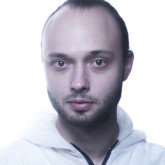 Andrey Blokhin is an artist. In 2006 together with Georgy Kuznetsov he formed an art collective Recycle group. Since 2008 the artists have regularly participated in various group shows in Russia, France, Italy, Great Britain, USA and Belgium. In 2010 they won Kandinsky Prize in the nomination "Young Artist" for their Reverse project. In 2012 Multimedia Art Museum, Moscow hosted their grand personal show « Paradise Network ». Recycle Group participated in the group exhibitions in the programme of the Venice Biennale in 2011 and 2013, and presented their solo project « Conversion » in 2015. Their public art works were shown on the the façade of Grand Palais in Paris, the façade of London School of Economics and Leadenhall Market in London. Works by Recycle Group are part of the public collections of Glasstress, Royal Museum of Scotland, Multimedia Art Museum, Moscow and many other museums. Recycle group is presented by Richard Taittinger gallery in New York, Gazelli Art House in London, Suzanne Tarasieve gallery in Paris and Triumph gallery in Moscow.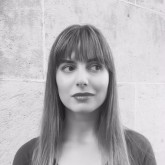 Ekaterina Shcherbakova is a curator and doctoral researcher. She lives and works in Paris. In 2012-2013 she participated to Session 22 of the curatorial training program Ecole du Magasin (Grenoble, France). She is a co-curator of exhibitions « I lie to them. Based on a true story » (CNAC Le Magasin, Grenoble), « This is the place » (CNAC Le Magasin, Grenoble), performance « Spontaneous Museum » at the Palais de Tokyo. She was nominated for Young Curators Prize (2014) by The Garage Museum of Contemporary Art (Moscow). In 2015 she conceived performances program « La Voix Humaine » (Church St. Eustache, Paris) and contributed to the exhibition "Conversion" of Recycle Group within the framework of the 56th Venice Biennale. She is a co-curator of the project « Città Invisibii » (La Box Gallery, Bourges, France, 2015-2016), including 5 solo art interventions, and « Back To The Future » (Le Grand Cordel, Rennes, 2016-2017).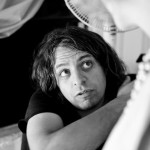 Igor Molochevski is a new media artist, film maker, photographer. His work is based on mixed media and technology integration. His workflow includes live coding, interactive and generative programing, kinetic sculptures, sound design and digital imaging. His goal is deconstruction of traditional interpretive matrix by means of the re-conextualization of audio/visual stimuli. Igor serves as an advisor in White Box Art Center and the Museum of Russian Art. He has exhibited his work in such cultural centers as Museum of Contemporary Art, Zagreb, Croatia, The Museum of Russian Art, Whitebox Art Center, VinZavod Art Center He is currently employed by the Department of Digital Art, Pratt institute.
Alexandra Dementieva spent much of her childhood with her grandfather Eugene Volkov, a biochemist, who instilled in her a love of science. She graduated from Moscow State University of Printing Arts in 1985. Her artistic career began in 1984 when she originally practiced painting and drawing. In 1990 she moved to Belgium and began experimenting with Amiga 2000, Macintosh, PC computers and videocamera Hi8. She was interested in anthropology and psychology, particularly in behaviorism, which led her to create an interactive environment. She graduated from Academy of Fine arts Watermael-Boitsfort in Brussels. In 1999 she became one of the co-founders of IMAL (Interactive Media Art Laboratory) in Brussels.
Lara Pan is an international curator born in Belgrade and based in New York. Lara began her career working with the landmark SKC Gallery, which presented conceptual and new media art in spite of the instability of the former Yugosalvia region in the 1990's and early 2000's. In 2005, she founded The New Art Project, a curatorial platform that innovates with the goal of formulating spatial interventions between various forms of artistic supports and habitats. Among the exhibitions at institutions and nonprofits curated by Lara Pan are: The Wizard's Chamber (2013) at Kunsthalle Winterthur in Switzerland; Imaginary Landscape (2013) at 40203 nonprofit space in Louisville, Kentucky; Reynold Reynolds solo show (2012) at Videotage in Hong Kong, China; Robert Lima: Displacement (2012) and Braco Dimitrijevic's retrospective (2011) at White Box in New York; Win Delvoye: Torre (2009) at the Peggy Guggenheim Collection in Venice, Italy; Pandora's Sound Box (2009) for Performa in New York; Walls & Gateways (2008), an exhibition at the abandoned factory Esec in Ghent, Belgium in collaboration with Existentie. Pan curated a corporate project, When The Fairy Tale Never Ends, the inaugural exhibit at Ford Art Project in 2011. Her focus nowadays is art science and technology.


Free admission
Conceived by Lara Pan
For WhiteBoxLab >> Lit Lounge 
Contact: press@whiteboxny.org
Presented by WhiteBox
@WhiteBoxny
#WhiteBoxLab