The Art Markets Are Present
Carla Gannis, Brian L. Frye,Dmitry "Dima" Strakovsky & Tim Schneider
Thursday, August 25 | 7 pm
Special presentation discussing the intersection between art, technology, and business.  Followed by a panel discussion with the artists and writers.
Moderated by Lara Pan
Free Admission
About the Participants
Carla Gannis
www.carlagannis.com
@carlagannis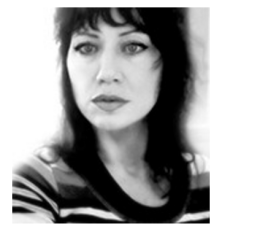 Carla Gannis identifies as a visual storyteller. With the use of 21st Century representational technologies she narrates through a "digital looking glass" where reflections on power, sexuality, marginalization, and agency emerge. She is fascinated by digital semiotics and the situation of identity in the blurring contexts of physical and virtual.

Gannis has also participated on numerous panels regarding intersections in art and technology including "Let's Get Digital" at the Metropolitan Museum of Art and "Cogency in the Imaginarium" at Cooper Union and at the School of the Art Institute of Chicago. In 2015 her speculative fiction was included in DEVOURING THE GREEN:: fear of a human planet: a cyborg / eco poetry anthology, published by Jaded Ibis Press.
Since 2003, Gannis' work has appeared in over 20 solo exhibitions and numerous group exhibitions both nationally and internationally. Her most recent solo exhibitions include "A Subject Self-Defined" at TRANSFER Gallery, Brooklyn, NY and "The Garden of Emoji Delights" both at Real Art Ways, Hartford, CT and at The Hudson River Museum, Yonkers, NY. Features on her work have appeared in The Creators Project, The Huffington Post, Wired, Buzzfeed, FastCo, Hyperallergic, Art F City, Art Critical, The Wall Street Journal, The New York Times, ARTnews,  and The LA Times, among others.

Brian Frye
http://ournixon.com/
@brianlfrye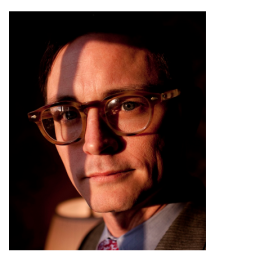 Brian L. Frye is a filmmaker, writer, and professor of law. His films explore relationships between history, society, and cinema through archival and amateur images. In 2013, he produced the documentary Our Nixon, which was broadcast by CNN and opened theatrically nationwide.
Brian L. Frye is also Spears-Gilbert Associate Professor of Law at the University of Kentucky College of Law. He joined the faculty of the College of Law in 2012. He teaches classes in civil procedure, intellectual property, copyright, and nonprofit organizations, as well as a seminar on law and popular culture.
Brian's films have been shown by The Whitney Museum, New York Film Festival, Pacific Film Archive, New York Underground Film Festival, San Francisco Museum of Modern Art, The Warhol Museum, Media City and Images Festival. His films are in the permanent collection of The Whitney Museum. His writing on film has appeared in October, The New Republic, Film Comment and The Village Voice. A Professor of Law at the University of Kentucky, his legal scholarship concerns interactions between the law and the arts, focusing on issues relating to nonprofit organizations and intellectual property. Brian is a Creative Capital grantee and was named one of Filmmaker Magazine's "25 New Faces of Independent Film" in 2012.
Dmitry "Dima" Strakovsky
www.shiftingplanes.org/
@dima_strakovsky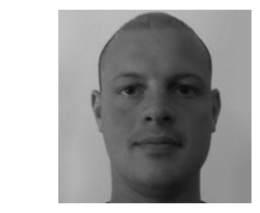 Dmitry "Dima" Strakovsky was born in St.Petersburg, Russia in 1976. He has lived in the United States since 1988. Dima completed his MFA degree at The School of the Art Institute of Chicago's Department of Art and Technology and stayed in Chicago for several years producing art and working for various companies in the toy invention industry. He has been able to parlay this experience into a series of classes that deal with electro-mechanical fabrication and software development in the arts.
Dima's work spans diverse media and conceptual interests. Collaborative performances, media installations, drawing and sculptural works are just some of the examples of different modalities that define his output. His work has been included in a variety of exhibitions and events at venues such as Tokyo National University of Fine Arts and Music, Moscow Biennale, Mediations Biennale (Poznan) and Indianapolis Museum of Contemporary Art.
Tim Schneider
www.thegray-market.com/about/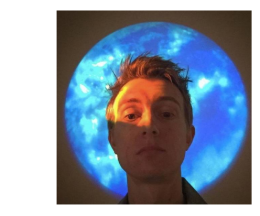 Tim Schneider is a an LA based freelance writer who primarily focuses on the intersection of art, tech, and business. He founded the blog The Gray Market in 2013. The Gray Market seeks to help fine artists, art dealers, and arts professionals build sustainable careers in an industry where economics are seldom discussed, best practices have yet to be developed, and technology is (finally) creating change.
Previously, he spent seven years in the Los Angeles gallery sector, primarily overseeing prominent private and corporate collections, as well as project-managing site-specific installations by leading blue-chip artists. While he continues writing, Schneider now also consults on diverse projects for dealers, artists, collectors, and startups, as well as providing expert testimony in legal matters on the inner workings of the art market. His first book, The Great Reframing: How Technology Will––and Won't––Change Contemporary Art Sales Forever, will be completed later this year.
Conceived by Lara Pan
Contact: press@whiteboxny.org
Presented by WhiteBox
@WhiteBoxny
#WhiteBoxLab