WhiteBoxLab>>SoundLounge
Critical Thursdays
Sergio Krakowski
Exclusive Performance for WhiteboxLab
Thursday, August 11 | 9:30 pm
Followed by conversation with Sergio Krakowski & Lara Pan
About the artist:
Born on December 18th 1979, Sergio dedicated his whole life to the Pandeiro, also known as the Brazilian Tambourine. A complete "hand drum kit", this instrument has always been considered a symbol of Brazilian Music and Culture. Crossing whatever national and cultural barrier, Sergio made this instrument a possible tool in various musical genres, from the Choro, the fundament of Brazilian Music, to Jazz, Contemporary and Electronic Music.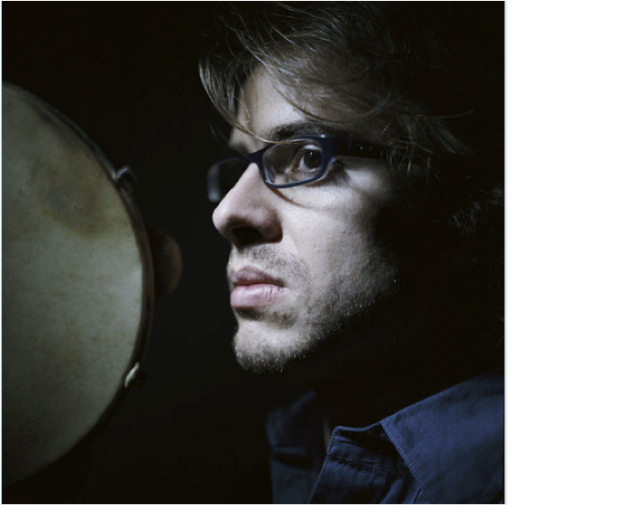 In his twenty year career, Sergio Krakowski has shared the stage with artists such as Maria Bethânia, Gonzalo Rubalcaba, Lionel Loueke, Donny McCaslin, Anat Cohen, David Binney, Edmar Castañeda, Cyro Baptista, Gregoire Maret, Tigran Hamasyan, Dan Weiss, Miles Okazaki, John Escreet, Nate Wood, Lenine, Chico César, David Linx, Chano Domínguez, Maria João, Mario Laginha, Nelson Veras, Yamandú Costa and Hamilton de Holanda.
In June 2013, Sergio moved to New York and got involved in many musical projects, recorded on the album "Anacapa" by David Binney, joined Edmar Castañeda's World Music Ensemble, created a duo project with Cyro Baptista that played at the legendary experimental music headquarter, The Stone, and joined the Choro Aventuroso, Anat Cohen's Brazilian music band that performed in NYC's most prestigious venues such as the Jazz at Lincoln Center, the 54 Below, and outside the US, at the Umbria Winter Jazz Festival.  He also performed as part of the exhibition Ernesto Neto: el cuerpo que me lleva at the Guggenheim Museum, Bilbao.
---
The artist will discuss his art practice and most recent album, "Pássaros: The Foundation of the Island" released by Ruweh Records on June 2nd at National Sawdust.
Link to artist's website: http://www.skrako.com/
Conceived by Lara Pan
Contact: press@whiteboxny.org
Presented by WhiteBox
@WhiteBoxny
#WhiteBoxLab
The programs of WhiteBox are made possible in part by the New York City Department of Cultural Affairs
and New York State Council for the Arts