MEDITATION | MEDIATION
A project conceived by Daniel Rothbart
Performance collaborations with sculpture by
Joan Bankemper | Boshko Boskovic | Sean Carrillo | Brian Dewan | David Ebony | Peter Fend | Jane Fire | Anthony Haden-Guest | Bibbe Hansen | John Isaacs | Wayne Koestenbaum | Bonnie Marranca | Francine Hunter McGivern | Richard Milazzo | Bailey Nolan | Lisa Park
TUESDAY NOVEMBER 29, 2016 at 7:00 PM
Anthony Haden-Guest on Mediation | Mediation
Some words frighten the American art world. One such word is humor. Europeans tend to be comfortable with the notion that art can be witty, even funny. Francesco Vezzoli says that when his Caligula remake was premiered at the Venice Biennale, the audience roared with laughter. When it was screened at the Whitney Biennial the crowd were as solemn as if they were in church. Claes Oldenburg was insistent that there was no element of humor in his work. Even Dennis Oppenheim said it was something he approached in a gingerly fashion. The reason, I think, is that we have been conditioned to treat art objects, even art performances, as discrete, as totalities, not as channeling something large, different, and not necessarily manageable.
This is a roundabout way of approaching another complex of words and associations with which the art world is even less comfortable than with something as human as humor. I refer to the spiritual, the sublime, the mystical, and the very words can trigger an involuntary recoil, as from New Age music or Druid ceremonies at Stonehenge, even when the art operates at the very highest level. Most, for instance, will be somewhat aware that Malevich, Mondrian and Kandinsky had profound belief systems and that what Rothko and Barnett Newman intended was at some level a religious experience but I wonder how many prepare themselves for the transmission? Or, if prepared, receive it? Anyway there's something about the sleek bazaar hum of the art world – the white box gallery, the auctioneer at his podium – which effects the meditative process rather as strip mining does agriculture.
This is territory that Daniel Rothbart enters fearlessly, indeed with a sort of Petit Prince innocence, except that his means are clean, economical and indeed sophisticated. The timeline that he furnishes begins with his first experience of the Japanese tea ceremony in Portland, Oregon. He notes that as a Fulbright Scholar in Italy at the beginning of the 90s he made eighteen bronze vessels. In 1994 he published an essay, Jewish Metaphysics as Generative Principle in American Art, a book that the late Jonathan Napack described in the New York Observer as "The Most Obscure Yet Weirdly Fascinating Art Book" of that year. The following year he cast twelve portable aluminum vessels and three larger ones in New York.  And he was ready to set off on what it would seem appropriate to call his journey.
Rothbart's aluminum sculptures include biomorphic forms that can resemble actual branches or branch coral and, even had I not been aware of the properties of aluminum, I believe I would have sensed a curious combination of earthiness to the shapes with a giddy feeling of weightlessness. But the principal sculptures are the bowls. And with the bowls that sense of near weightlessness is strengthened – or is it complicated? – by the fact that they are also ritual objects. They are the central element in Rothbart's series of Meditation/Mediations.
It was in New York that I participated in a Meditation/Mediation, one of a series that he had initiated in the Baruchello Foundation in Rome and which have since been performed in Mexico, Israel, Serbia, France and elsewhere in the US. Rothbart is a Buddhist and the vessels, which do not have the functional form of conventional cooking vessels but the bud-like shape of a young woman's breast, are of course, as an element, drenched in history, myth and ritual but there is no obvious religiosity to the ceremony (of the sort that, for instance, I find so hokey and annoying about Herman Nitsch's performances).   Rothbart simply calls them "Begging Bowls."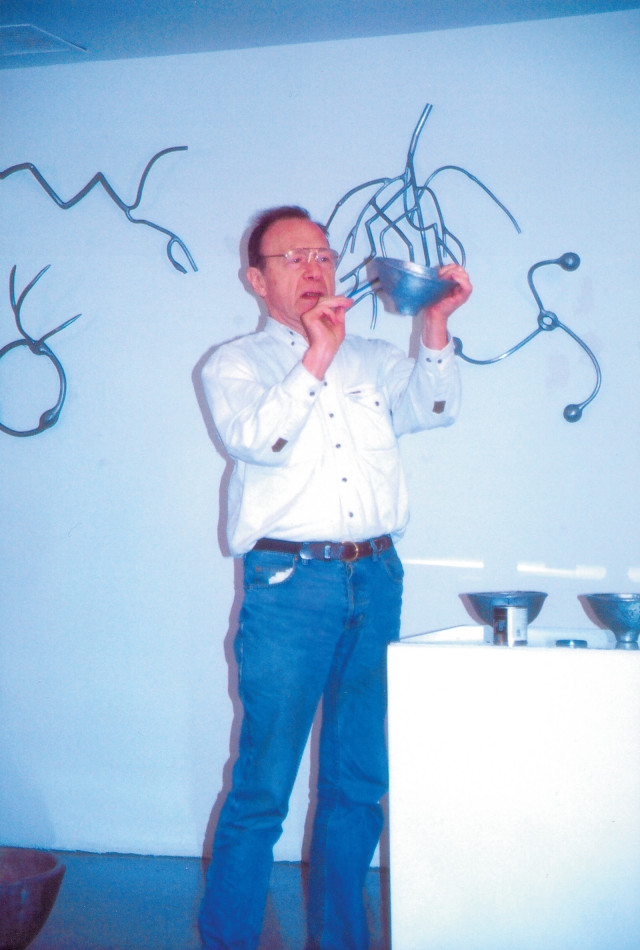 Participants, who have included Yoko Ono, Max Blagg, Adrian Dannatt and what Walter Robinson of ArtNet describes as "a naked odalisque", simply do with the vessels and a long rod, also in aluminum, and tipped with what appears to be a pear evolving into triplets, whatever comes to mind, whether making music from them, wearing one as a fancy hat, or, in the case of the naked odalisque stretching out alongside, and cradling an opium pipe, having placed a Magrittean green apple in each and every bowl.
New York, September 9, 2011
John Perreault on Meditation | Mediation
Originally published in Artopia: John Perreault's art diary
Camels Munching and the Mississippi Passing By
In a Roman backyard near a big tree, a man singing softly to himself walks around a circle of twelve cast-aluminum bowls of various sizes; he stops, kneels down and sings into the largest bowl; then he gets up and taps it with an aluminum gong-striker that looks like a giant sex-toy. The man is the artist Lucio Pozzi.
An anonymous "Algerian Entertainer" in an Israeli hotel is seen teaching dance movements to a group of ladies; the twelve bowls are on a table in the foreground.
Camels, munching on straw, poke at the bowls, sounding them.
Michael Kennedy, an Elvis imitator, does his turn in a Las Vegas parking lot, then, using the sex-toy, strikes the aluminum bowl at his feet.
Beni Corri, an Israeli performance artist, empties his pockets and, naming each item, places it on the floor in front of him: "My telephone [a cell-phone], my keys." Then, removing each from his wallet: "My notes, my credit card, my visit cards, my wife [a photo], my son [a photo], my daughter [a photo], my prayer, my driver's license, my i.d., my money, and [finally] my wallet."
The aluminum bowls have been there all along; he uses one as a kind of bongo drum, beating a fast rhythm in front of a boom-box tape-recorder; plays back the tape and, lifting his shirt and jacket up under his armpits to expose his torso, does a cheerful dance around the room
He then begins to reassemble the things from his wallet, this time using an ambiguous "our." Is he referring to himself in the plural? It can't be the "our" of coupledom, because not only does he say "our son" he says "our wife." And once he has put "our notes" into "our wallet" he bows with a solemn "Thank you very much."
Artist Giordano Pozzi, son of Lucio, in the Roman backyard at the Fondazione Baruchello, places three paper sculptures into three of the aluminum bowls, sets fire to them, tends the fires, then scoops up the smoldering ashes with his bare hands and places them in a smaller bowl.
Critic Enrico Pedrini, outdoors against a graffiti mural, announces "Meditation on dissipation" and then throws his books to the ground near the bowls, where the wind turns their pages.
Critic and curator Achille Bonito Oliva, sitting before one of the metal bowls in his study, proclaims: "The critic vomits words of analysis into the synthetic form of the vessel…"
We see these events in the form of a projection piece called Meditation/Mediation, part of Daniel Rothbart's solo exhibition at the Andrea Meislin Gallery (526 W. 26th St., to Nov. 27). Are the recorded events Street Works, Performances, Found Art, Dada Events? Some could be seen as Street Works, some as Performances, some as rituals. Making a video, in some cases, facilitated other artists' artworks (Bernardo Scolnik's nude, new age celebration; Wayne Bartlett's accordion, pop-up suitcase enclosure emitting altered bowl-sounds); inspired rituals such as Francine Hunter McGivern bowing, using a bowl as a hat; or the simply documented bowls in front of a street musician in Israel and a silvered mime in New Orleans.
And I mustn't forget the bowls on a Mississippi embankment: silent, as a ferry slides by with the sound of its very own clangs. I Like It, But What Is It?
Street Works are ephemeral artworks or actions placed in or taking place in the streetscape, usually referencing and inspired by that particular social and physical environment, not necessarily for an informed audience.
Performances are nonmatrixed artists' theater — more structured than most Happenings and more complicated than Fluxus Events — presented in theaters, auditoriums, gymnasiums or other nonpublic sites always for an informed audience.
As part of what I now like to call the New York Street Works and Performance Group (Vito Acconci, Scott Burton, Eduardo Costa, Bernadette Mayer, Marjorie Strider, Hannah Weiner and myself), I coined the term Street Works in 1969, playing off of the then burgeoning Earthworks. In terms of indoor presentations, Burton preferred Theater Works, but Strider coined the term Performances, which seemed to stick — later, but to all the wrong kinds of artist presentations. Performance Art in the '70s became more like stand-up comedy monologues than sculpture or dance. Analysis gave way to entertainment, usually not very good entertainment at that.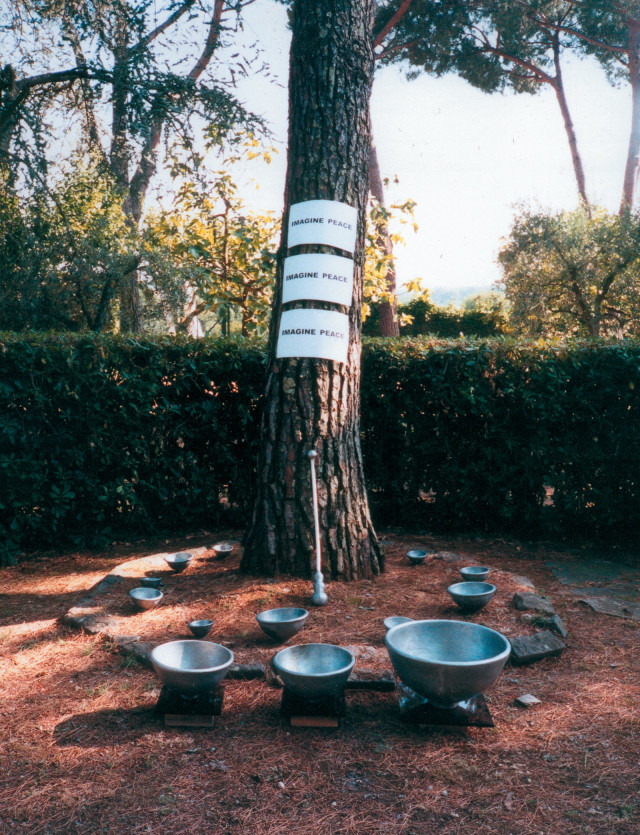 Where have Street Works and Performances been the last 30 years? Could it be they were forced underground by commercialism? Or that they no longer provided an inside track to an art, movie, or pop-music career? The history was buried under the rush to comodification and show-business cash.Yet the idea of artist-initiated, non-object art forms and formats lives on and will blossom unexpectedly now and again. Everyone thought that Futurist and Dada theater was locked into art history, but then Happenings came along in the '50s in the U.S., and Fluxus world-wide.
In a sense, Street Works and Performances have become just one of many genres available to the contemporary artist as he or she becomes the fashionable author of the ubiquitous one-person group-show. So unless there's some retention of the spirit of opposition or some new territory at stake, performance-based, non-object art forms are just there as loss leaders. They usually can't be sold, but they give the related objects the aura of the avant-garde.
Streets, Dens and Yards
This is not the case with the art in Rothbart's exhibition. The branchlike, cast-aluminum sculptures refer to the tree image central to the Kabbalah. They thus provide a grounding for his12 bowls — also of cast aluminum — that are the focus of his Street Works, Events, and Performances. Rothbart's Semiotic Street Situations are documented by handsome color photographs. The more recently initiated Meditation/Mediation is performance-oriented.
There's more to the Kabbalah than Madonna. But here I can no more than outline the link between the Kabbalah and Rothbart's very Japanese-looking bowls, perhaps indicating a tentative match or mash between Jewish mysticism and Buddhism. The bowls are shaped like the most widely known tea-bowl form: a demisphere poised on and uplifted by a much narrower stem or foot. A lotus, in effect. Since the artist places these in various street situations and then photographs them, at least one part of their meaning is that of Buddhist monk begging-bowls. In conversation, the artist sometimes even refers to them as begging-bowls.
The bowls, however, are also the vessels in Luriac (and thence Hasidic) Kabbalah. The energy or the light or the meaning poured from the Unknowable-Unnameable-Unlimitable down, down the Kabbalah tree, from vessel to vessel. like champagne poured on the top of one of those wedding-glass pyramids. At this wedding, however, the vessels at the bottom are not strong enough, so they burst, leaving shards containing sparks of the Light. These somehow must be liberated and returned.
Meditation/Mediation is refreshingly unslick. In those segments, shot at the Foundazione Baruchello with a very homey audience of friends and acquaintances sitting about on the lawn, we even see the artist once, standing dreamily by his camera, caught off-handedly by the Foundation videographer.
Aren't we a little tired of those clear, cold, projected digital images we see everywhere now in galleries? What do they show? What are they other than advertisements for themselves?
Meditation/Mediation is over an hour, so most gallery-goers will not have the patience to view the whole thing. I think it should be shown in a movie theater, but I did my best. And then I looked at Rothbart's DVD on my own monitor at home, where the images and sounds are clearer and oddly enough afford a distance from the thought that Rothbart might be nothing more than a facilitator. As if that were not enough. I concluded that his use of other artists (and critics) is Warholian, and as with Warhol, the results are all his.
This was the innovation of Isaac Luria, The Lion of Safed (1534-1572) who was only at that mystical city for two years, taught endlessly, wrote a few prayers and then expired from the plague, having been what certain Sufis might have called The Pillar of his age. To see his grave click here.
Luria's taught that the vessels must be repaired, the sparks returned, and then the Messiah will come — or at least there will be Redemption. To risk another symbol, that's it in a nutshell. The world is but husks.
Lightweight enough to be carried in a big canvas sack, Rothbart's bowls have been placed by the artist on the banks of the Seine, in front of a traveling circus in Italy, in Israel.
The Performances came next. The closest we can get to them is the Meditation/Mediation, which we will therefore take as a work in itself. It documents and provides the reason for more than two dozen actions (to use another term) or interventions (favored by Rothbart): in the backyard of the Foundazione Baruchello in Rome, in Israel (in Eilat and Herzliyat), in Nice, in New Orleans and Las Vegas.
Imagine Peace
The segments, in no matter what order you look at them, add up to something very complicated. The Yoko Ono spirit is present throughout and not just because her motto Imagine Peace, per her instructions, was placed on the backyard tree in Rome. The separately filmed events end up as a braid of genres, and the bowls take on an eerie presence. Surely time, place, and friendships are equally themes. Rothbart's blend of amateur shindigs, street performers, artists shticks and even landscapes (and camels) is charming and elevating. I suspect a few fallen sparks were set free. Symbols are not just a convenient way of expressing the normally inexpressible. After all, the bowls do not allow just anything to happen; symbols, correctly understood, also create realities.
posted by Perreault @ Sunday, November 14, 2004 | Permanent link
---
DANIEL ROTHBART
(Stanford, California, 1966). Daniel Rothbart is a Brooklyn-based artist and writer whose work explores the relationship between nature, urban postmodern identity and metaphysics. Rothbart holds a B.F.A. from the Rhode Island School of Design, an M.F.A. from Columbia University, and was awarded a Fulbright grant to Naples, Italy. Daniel Rothbart's multidisciplinary studio practice includes objects that interpret vessel forms and branchings in nature. These objects often become central to performance collaborations that explore themes of re-enchantment in neglected environments such as urban waterways. Daniel Rothbart is the author of three books. Jewish Metaphysics as Generative Principle in American Art, published in 1994, explores the relationship between Jewish culture and post-war American abstraction. The Story of the Phoenix, an artist's book of 1999, examines American cultural identity, Hollywood, and transmutation of meaning through digital collages inhabited by his sculpture. Forthcoming with Edgewise Press is Seeing Naples: Reports from the Shadow of Vesuvius, a book of travel writing with a foreword by Wayne Koestenbaum. In 2015, Rothbart wrote an essay and four commentaries on the theme of water-based performance as the special lead section of PAJ 111 that was published by the MIT Press.
Rothbart's studio projects include Inscrutable Theologies and Wasser im Stadtbad curated by Wolfgang Becker in Aachen, Germany, STREAMING II (for Nikola Tesla) at The Frank Institute @ CR10 in Linlithgo, New York, The Rumsey Street Project curated by Paul Amenta in Grand Rapids, Michigan, Air de Venise curated by Paolo de Grandis and Vittoria Broggini in Venice, Italy, and WATERLINES curated by Christian Depardieu in Nice, France. Rothbart has exhibited in Ventisette artisti e una rivista curated by Mariastella Margozzi at the Galleria Nazionale d'Arte Moderna in Rome, Italy, Citydrift curated by Kóan Jeff Baysa at Momenta Art in New York City, But I'm an American curated by Boshko Boskovic at the Belgrade Cultural Centre in Serbia, and Meditation/Mediation curated by John Perreault at the Life is Art Foundation in New Orleans, Louisiana. Rothbart has also exhibited at the Andrea Meislin Gallery, Exit Art, and the LAB Gallery in New York City, the Hudson Valley Center for Contemporary Art in Peekskill, New York, and the Artists Residence Gallery in Herzliya, Israel. Rothbart was awarded a New York Foundation for the Arts grant and a residency at La Napoule Art Foundation in Mandelieu-la-Napoule, France, in 2002. His work is the subject of a monograph by Enrico Pedrini published in 2010 by Ulisse e Calipso of Naples, Italy. Rothbart's work can be found in public and private collections including the Museum of Modern Art in New York.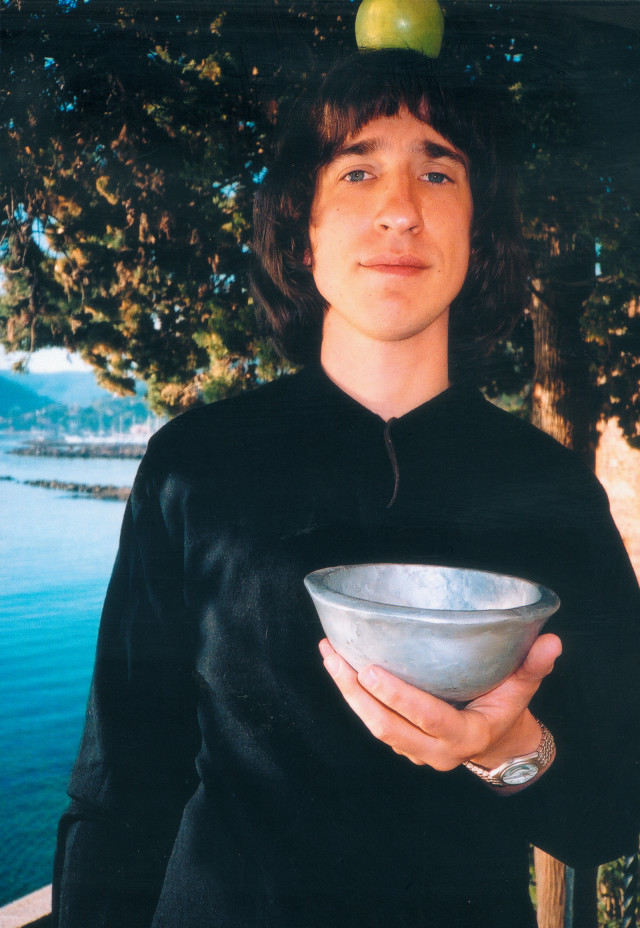 ---