The Art Markets Are Present
Carla Gannis, Brian L. Frye,Dmitry "Dima" Strakovsky & Tim Schneider
Thursday, August 25 | 7 pm
Special presentation discussing the intersection between art, technology, and business.  Followed by a panel discussion with the artists and writers.
Moderated by Lara Pan
Free Admission
About the Participants
Carla Gannis
www.carlagannis.com
@carlagannis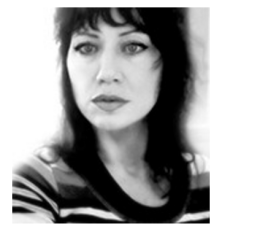 Carla Gannis identifies as a visual storyteller. With the use of 21st Century representational technologies she narrates through a "digital looking glass" where reflections on power, sexuality, marginalization, and agency emerge. She is fascinated by digital semiotics and the situation of identity in the blurring contexts of physical and virtual.

Gannis has also participated on numerous panels regarding intersections in art and technology including "Let's Get Digital" at the Metropolitan Museum of Art and "Cogency in the Imaginarium" at Cooper Union and at the School of the Art Institute of Chicago. In 2015 her speculative fiction was included in DEVOURING THE GREEN:: fear of a human planet: a cyborg / eco poetry anthology, published by Jaded Ibis Press.
Since 2003, Gannis' work has appeared in over 20 solo exhibitions and numerous group exhibitions both nationally and internationally. Her most recent solo exhibitions include "A Subject Self-Defined" at TRANSFER Gallery, Brooklyn, NY and "The Garden of Emoji Delights" both at Real Art Ways, Hartford, CT and at The Hudson River Museum, Yonkers, NY. Features on her work have appeared in The Creators Project, The Huffington Post, Wired, Buzzfeed, FastCo, Hyperallergic, Art F City, Art Critical, The Wall Street Journal, The New York Times, ARTnews,  and The LA Times, among others.

Brian Frye
http://ournixon.com/
@brianlfrye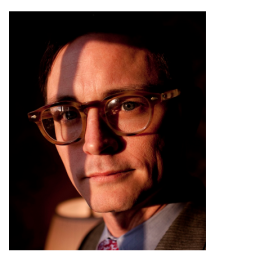 Brian L. Frye is a filmmaker, writer, and professor of law. His films explore relationships between history, society, and cinema through archival and amateur images. In 2013, he produced the documentary Our Nixon, which was broadcast by CNN and opened theatrically nationwide.
Brian L. Frye is also Spears-Gilbert Associate Professor of Law at the University of Kentucky College of Law. He joined the faculty of the College of Law in 2012. He teaches classes in civil procedure, intellectual property, copyright, and nonprofit organizations, as well as a seminar on law and popular culture.
Brian's films have been shown by The Whitney Museum, New York Film Festival, Pacific Film Archive, New York Underground Film Festival, San Francisco Museum of Modern Art, The Warhol Museum, Media City and Images Festival. His films are in the permanent collection of The Whitney Museum. His writing on film has appeared in October, The New Republic, Film Comment and The Village Voice. A Professor of Law at the University of Kentucky, his legal scholarship concerns interactions between the law and the arts, focusing on issues relating to nonprofit organizations and intellectual property. Brian is a Creative Capital grantee and was named one of Filmmaker Magazine's "25 New Faces of Independent Film" in 2012.
Dmitry "Dima" Strakovsky
www.shiftingplanes.org/
@dima_strakovsky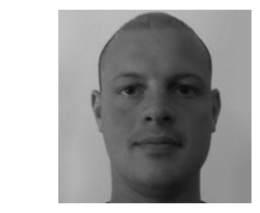 Dmitry "Dima" Strakovsky was born in St.Petersburg, Russia in 1976. He has lived in the United States since 1988. Dima completed his MFA degree at The School of the Art Institute of Chicago's Department of Art and Technology and stayed in Chicago for several years producing art and working for various companies in the toy invention industry. He has been able to parlay this experience into a series of classes that deal with electro-mechanical fabrication and software development in the arts.
Dima's work spans diverse media and conceptual interests. Collaborative performances, media installations, drawing and sculptural works are just some of the examples of different modalities that define his output. His work has been included in a variety of exhibitions and events at venues such as Tokyo National University of Fine Arts and Music, Moscow Biennale, Mediations Biennale (Poznan) and Indianapolis Museum of Contemporary Art.
Tim Schneider
www.thegray-market.com/about/
http://timfschneider.com/
@TFS3000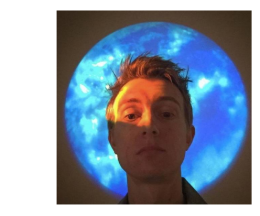 Tim Schneider is a an LA based freelance writer who primarily focuses on the intersection of art, tech, and business. He founded the blog The Gray Market in 2013. The Gray Market seeks to help fine artists, art dealers, and arts professionals build sustainable careers in an industry where economics are seldom discussed, best practices have yet to be developed, and technology is (finally) creating change.
Previously, he spent seven years in the Los Angeles gallery sector, primarily overseeing prominent private and corporate collections, as well as project-managing site-specific installations by leading blue-chip artists. While he continues writing, Schneider now also consults on diverse projects for dealers, artists, collectors, and startups, as well as providing expert testimony in legal matters on the inner workings of the art market. His first book, The Great Reframing: How Technology Will––and Won't––Change Contemporary Art Sales Forever, will be completed later this year.
Conceived by Lara Pan
Contact: press@whiteboxny.org
Presented by WhiteBox
@WhiteBoxny
#WhiteBoxLab
Sarah Singh + Rey Parla
The Creative Process in Art & Filmmaking
Thursday, August 18th | 7PM Sharp
Special presentation introducing their singular practices
Followed by panel discussion moderated by Lara Pan
About the Artists
Sarah Singh
A filmmaker, artist, award-winning documentarian and photographer, Sarah Singh was born    into the R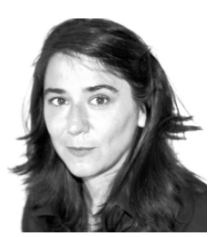 oyal family of Patiala, Punjab in India. As a  young child, her family moved to the US and it was not  until her early 20s that she was able to psychologically  connect with India, but once it happened, she was    totally 'seduced by it'. Her latest artistic expression, A  Million Rivers saw a world premiere at the Victoria and  Albert Museum, London, and has since screened at    the Kunsthalle Bremen, Germany and as a private    preview at the Löwen palais, Berlin to much acclaim    and applause.
"I consider myself primarily an architect of images, and writing poetry is an intrinsic part of this architectural filmmaking process because it helps me distill the conceptual framework."
For Whitebox Lab, she will discuss her practice and show select parts of A Million Rivers, her surrealist work of film art which stars legendary actors Om Puri and Lillete Dubey. A Million Rivers will have its North American premiere November 2016 in New York City.
Sarah's next film will star some of the world's most interesting actors and is set in Germany. It will challenge both an American film genre and an American art aesthetic that has been dominated by men.
Rey Parlá
Rey Parlá is a Cuban American visual artist working in photography, painting and filmmaking. Parlá fir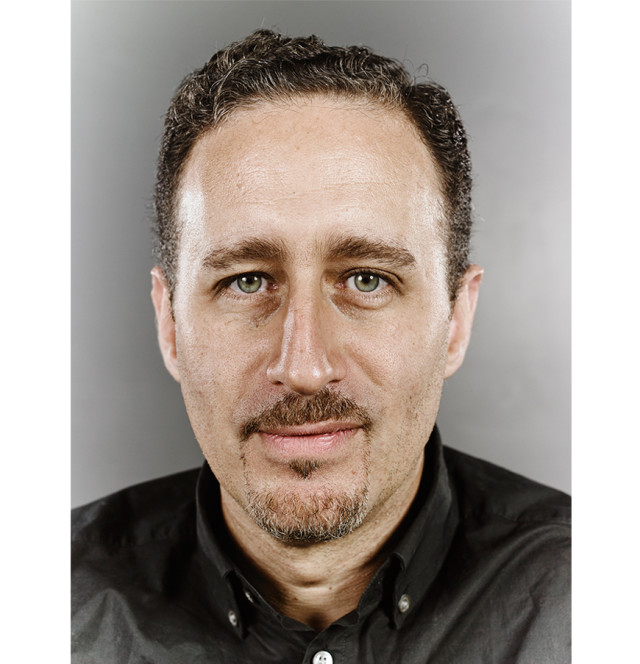 st received recognition for his "motion-paintings" at the 12th Annual Miami International Film Festival. Parlá's time based media works are short Super 8 film documentaries he then hand-painted, edited, and collaged after shooting his brother José Parlá and friends while they created mural painting projects in Miami. Early exposure to Hip Hop culture and its environment drew him to photography and filmmaking. Parlá references artists such as Georges Méliès, Man Ray, Len Lye, Stan Brakhage, Tony Conrad, and László Moholy-Nagy and many others who often time radically contradicted the current view that photography or filmmaking must only depict the natural world.
"I am the camera. My hands the mechanical levers, my eyes the prism and lens, my energy processes "negative capability" through painting, scratching, and drawing while using line and light to deconstruct and re-construct the mysteries of the visual image as I create self-portraits on this celluloid material of emulsions."
Parlá has received Honorable Mentions and Special Event Presentations for his films :Rumba Abstracta, Sporadic Germination, and The Revolution of Super 8 Universe: A Self-Portraitat several film festivals like: The Anti Film Festival, The Alliance Cinema, Milan International Film Festival, Flower Film Festival, The Central Florida Film & Video Festival, The Independent Feature Project, El Museo Universitario de Ciencias y Arte Roma (MUCA Roma), The Lynn and Louis Wolfson II Florida Moving Image Archives, and The Cuban Alternative Film Festival in Little Habana. Parlá is currently preparing for an upcoming show at *happylucky no.1* gallery in Brooklyn, New York.
Conceived by Lara Pan
Contact: press@whiteboxny.org
Presented by WhiteBox
@WhiteBoxny
#WhiteBoxLab
Sergio Krakowski
Exclusive Performance for WhiteBoxLab
Thursday, August 11 | 9:30 pm
Followed by conversation with Sergio Krakowski & Lara Pan
Suggested Donation $10
(pay as you wish)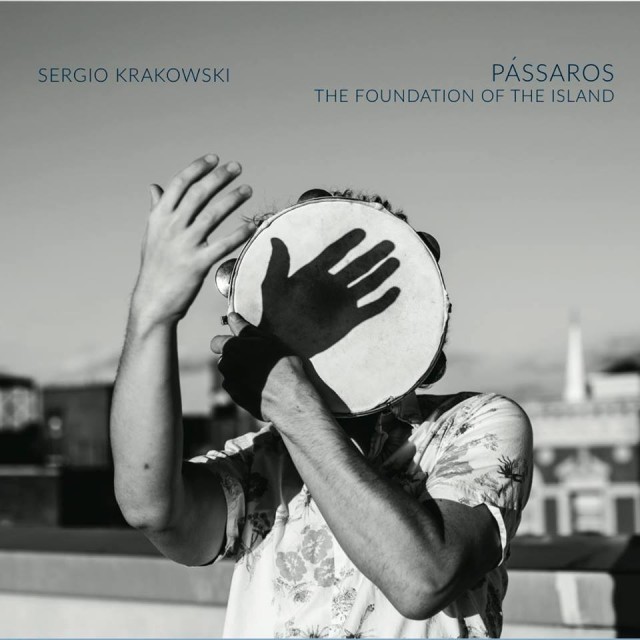 About the artist:
Born on December 18th 1979, Sergio dedicated his whole life to the Pandeiro, also known as the Brazilian Tambourine. A complete "hand drum kit", this instrument has always been considered a symbol of Brazilian Music and Culture. Crossing whatever national and cultural barrier, Sergio made this instrument a possible tool in various musical genres, from the Choro, the fundament of Brazilian Music, to Jazz, Contemporary and Electronic Music.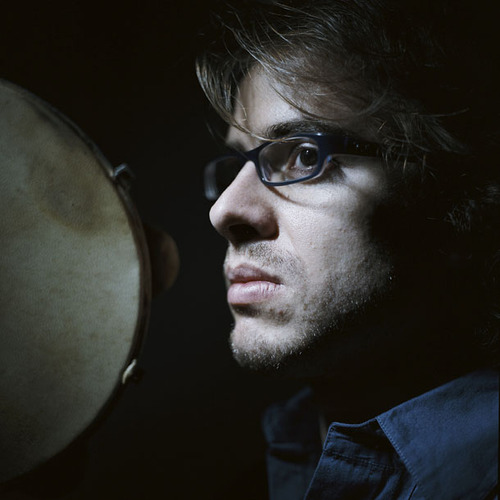 In his twenty year career, Sergio Krakowski has shared the stage with artists such as Maria Bethânia, Gonzalo Rubalcaba, Lionel Loueke, Donny McCaslin, Anat Cohen, David Binney, Edmar Castañeda, Cyro Baptista, Gregoire Maret, Tigran Hamasyan, Dan Weiss, Miles Okazaki, John Escreet, Nate Wood, Lenine, Chico César, David Linx, Chano Domínguez, Maria João, Mario Laginha, Nelson Veras, Yamandú Costa and Hamilton de Holanda.
In June 2013, Sergio moved to New York and got involved in many musical projects, recorded on the album "Anacapa" by David Binney, joined Edmar Castañeda's World Music Ensemble, created a duo project with Cyro Baptista that played at the legendary experimental music headquarter, The Stone, and joined the Choro Aventuroso, Anat Cohen's Brazilian music band that performed in NYC's most prestigious venues such as the Jazz at Lincoln Center, the 54 Below, and outside the US, at the Umbria Winter Jazz Festival.  He also performed as part of the exhibition Ernesto Neto: el cuerpo que me lleva at the Guggenheim Museum, Bilbao.
The artist will discuss his art practice and most recent album, "Pássaros: The Foundation of the Island" released by Ruweh Records on June 2nd at National Sawdust.
Link to artist's website: http://www.skrako.com/
Conceived by Lara Pan
Contact: press@whiteboxny.org
Presented by WhiteBox
@WhiteBoxny
#WhiteBoxLab
The programs of WhiteBox are made possible in part by the New York City Department of Cultural Affairs
and New York State Council for the Arts
Press Contact: press@whiteboxny.org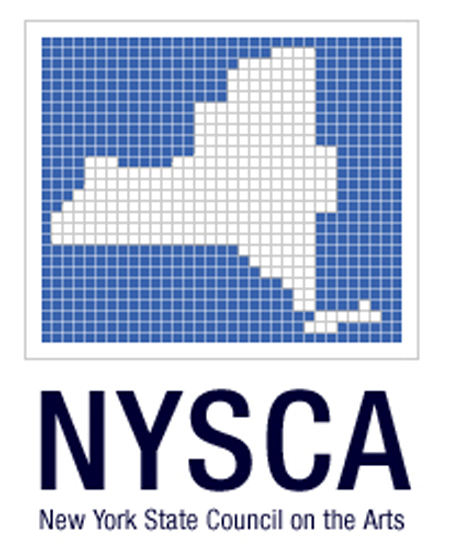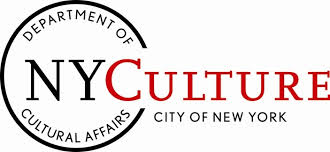 ---
 Outsider Art Film Screening & Rare Works on View
S.S.S. (Sava Sekulic Self-Taught)
Thursday, August 4 | 7pm
Free Admission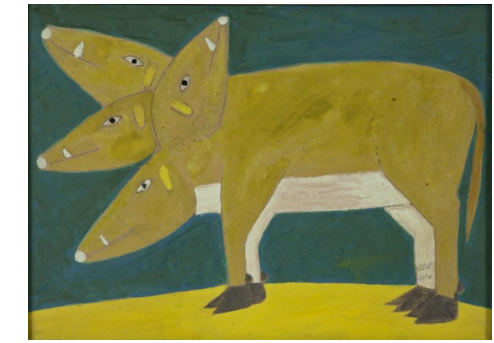 Sava Sekulić, The Pig with the Four Heads, 1960
About the Film

Sava Sekulić (1902-1989), a poet and a painter, was a unique phenomenon in Serbian modern art having been part of the 'marginal' group L´Art Brut. Illiterate until the age of 30, he taught himself how to read and write, signing his works "CCC" (SSS in Cyrillic) standing  for Sava Sekulić Samouk, "Samouk" meaning Self-Taught. This film was recorded in Belgrade and Jagodina (Svetozarevo, Ex-Yugoslavia) in 1973, remaining the only existing documentary on his life and work.
About the Artist
After being rejected and mistreated in his poverty-stricken hometown of Bilisani in Croatia, the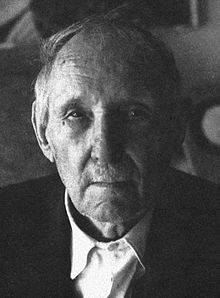 17-year old Sava Sekulić set out for a new life.  Barefooted, he marched from place to place, working at various odd jobs across Croatia, the Lika region, Slavonia and Syrmia, and eventually found himself in Belgrade where he lived for the rest of his life. He took any job he got offered – farm laborer, lumberman, bricklayer, and factory worker – and struggled just to barely survive. In 1924, he married his first wife who passed away shortly after their only child's death. Deeply affected by yet another tragic loss, Sava Sekulić started painting and writing poetry in 1932. Having been an illiterate until the age of 30, he taught himself how to read and write and signed his works "CCC" meaning "SSS" in the Cyrillic alphabet and standing for Sava Sekulić Samuk, "Samuk" meaning self-taught.
About the Director

Slobodan D. Pesic was born in 1956 in Novi Sad, Serbia, Yugoslavia. He is a director and
writer, known for The Harms Case (1987), Heart of a Dog and Recycle This Movie.
Pesic also co-wrote (with Annie Gottlieb) a book: "The Cube" (HarperCollins SF, 1995), which has been translated into 6 languages. The Cube is an imagination game—and more—that holds a secret you are dared not to reveal. Last seen making the rounds in the coffeehouses of Eastern Europe, the Cube is rumored to be of ancient Sufi origin, but no one really knows for certain. This mystery game just seems to reappear when and where it is needed. Now it is here! Inside these pages, the game is revealed along with intriguing stories of others who have played the Cube—including such celebrities as Gloria Steinem, Willem Dafoe, Erica Jong, and Judy Collins.
Conceived by Lara Pan
Presented by WhiteBox
@whiteboxny
#WhiteBoxLab
The programs of WhiteBox are made possible in part by the New York City Department of Cultural Affairs and New York State Council for the Arts
Press Contact: press@whiteboxny.org